Prepare for the Rebound Webinar Series
Join our panel of experts as they discuss actions and solutions that will provide direction now as well as prepare you for the future. Focusing on your productivity in both your personal and professional life will help you evolve and prepare you for the workforce rebound.
Our discussions will give you inspiration as well as specific ways to be productive. And the more productive you are, the easier it is to evolve into a better self. Use this time to give yourself the upper hand and the boost you're looking for!
Webinar Recordings
Click the images below to watch each webinar. Respective resources for each webinar are listed below.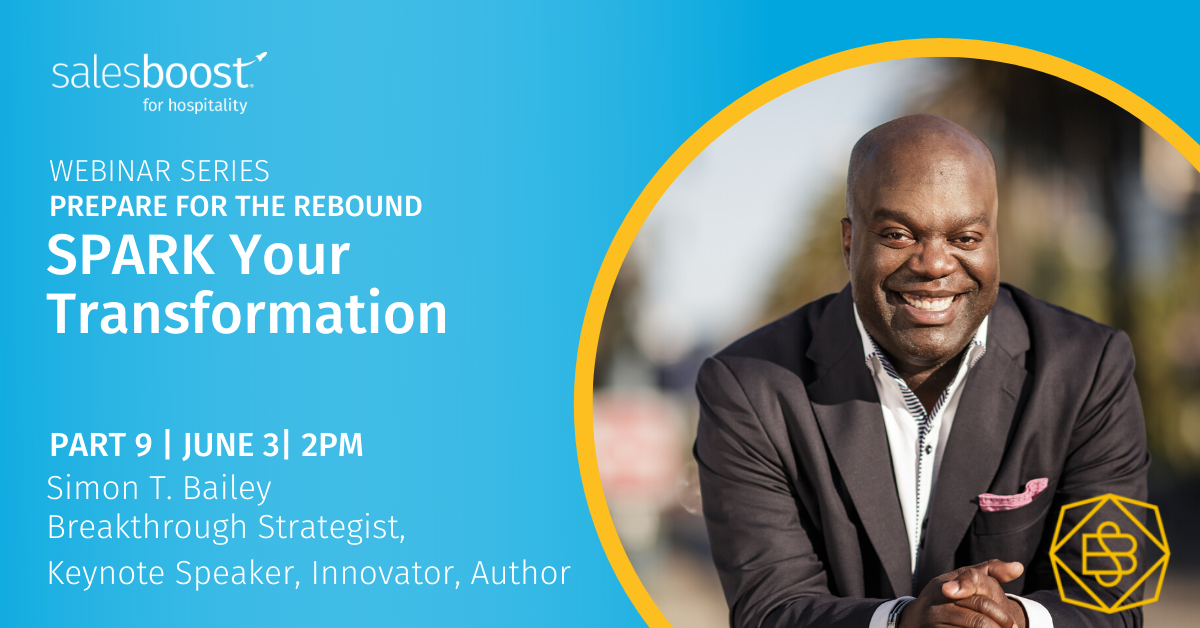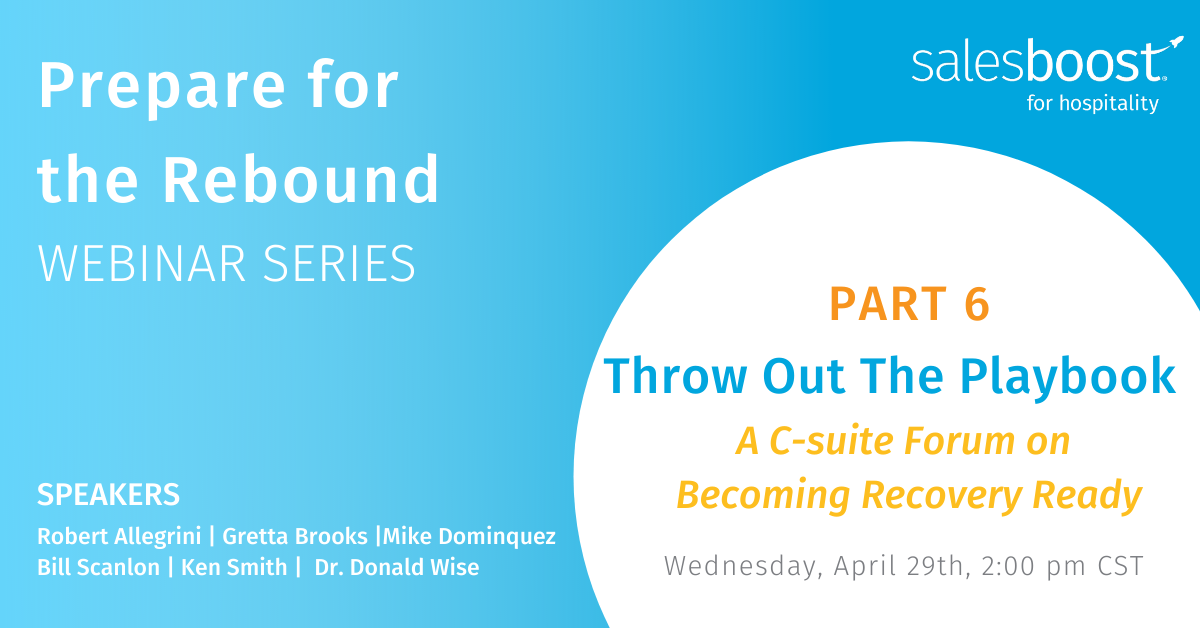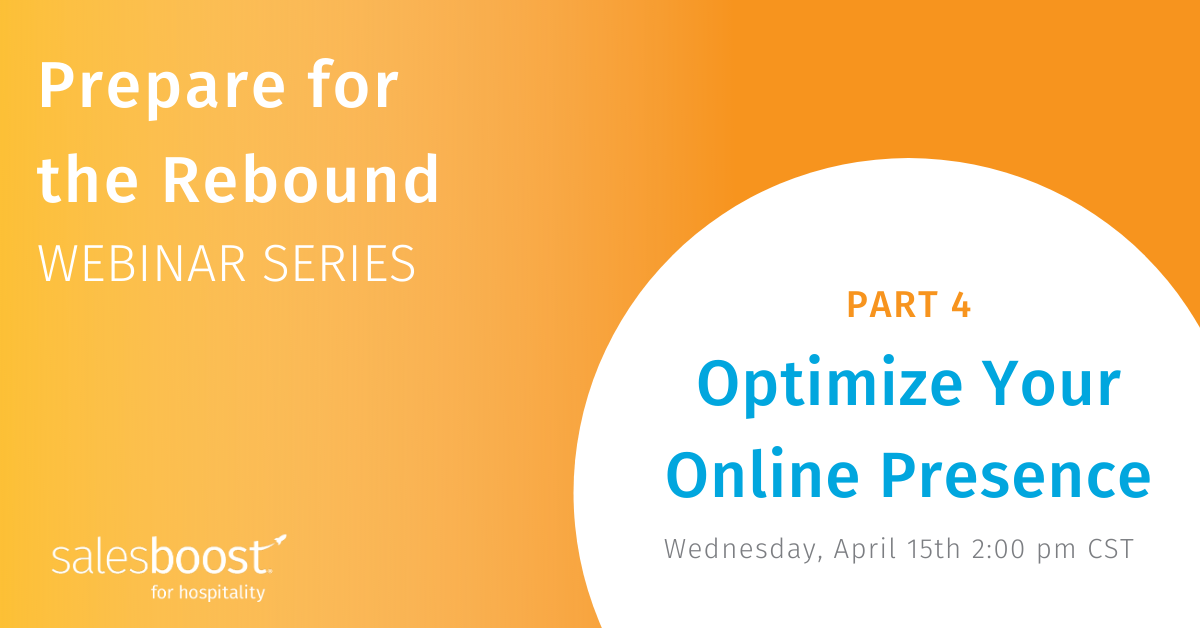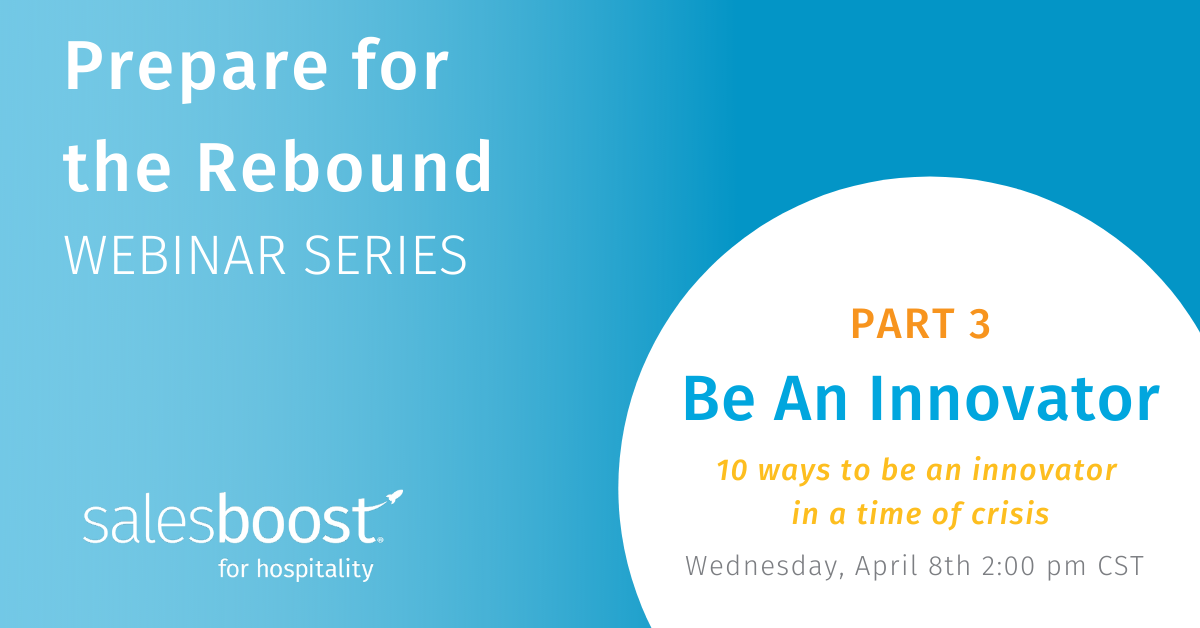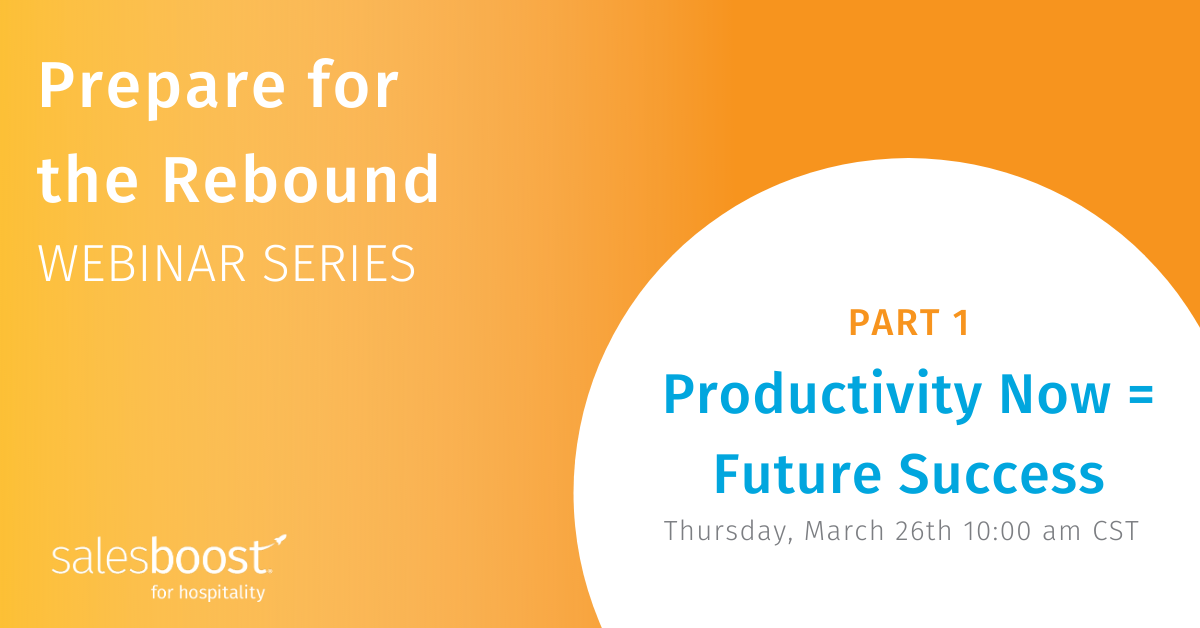 Crisis Management Webinar Series
SalesBoost hosted a webinar series in response to the growing impact that Coronavirus, COVID-19, is having on the hospitality industry. We hope that these recordings provide a sense of preparedness to equip you with tools to move forward through this time of uncertainty.   
Webinar Recordings
Click the images below to watch each webinar