Alan Berg
Global Speaking Fellow
Meet Alan!
Alan Berg is the wedding & event industry's only Certified Speaking Professional®. Through his companies AlanBerg.com and Left of Center Marketing & Publishing, he's dedicated to the education, consulting and coaching of highly motivated individuals and businesses. With over 25 years experience in sales, marketing and sales management, 20+ in wedding related marketing, Alan Berg is uniquely qualified to help businesses reach their potential. Alan's clients range from large corporations to individuals and solopreneurs. If you're motivated to take your business, career or team to the next level… and beyond, Alan's your man.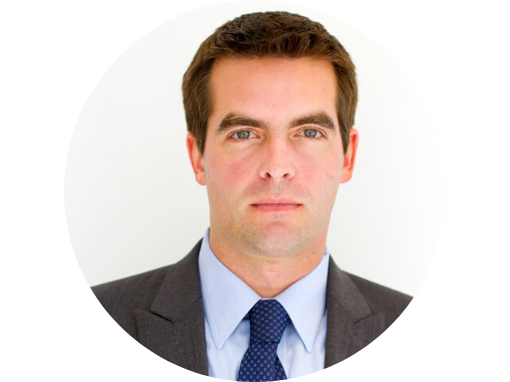 Ulrich Boser
CEO of the Learning Agency, and Author of Learn Better
Meet Ulrich!
Urlich is the founder of the Learning Agency, an organization devoted to the science of learning. ​Part consultancy, part service provider, part communications firm, the Learning Agency's difference is the science of expertise. He also heads the Learning Agency's sister nonprofit, the Learning Agency Lab, and am a senior fellow at the Center for American Progress. Ulrich has served as an adviser to many institutions including the Bill and Melinda Gates Foundation, the Reboot Foundation, and the Hillary Clinton presidential campaign. His writing and research have appeared in a variety of outlets ranging from "The Tonight Show with Jay Leno" to the front page of USA Today. Sen. Mark Warner (D-VA) drafted a change to federal law based on my work.
His book on the science of learning titled Learn Better. Released in 2017, the book was featured in many media outlets, including Wired, Slate, Vox, Fast Company, and The Atlantic. Amazon called it "the best science book of the year."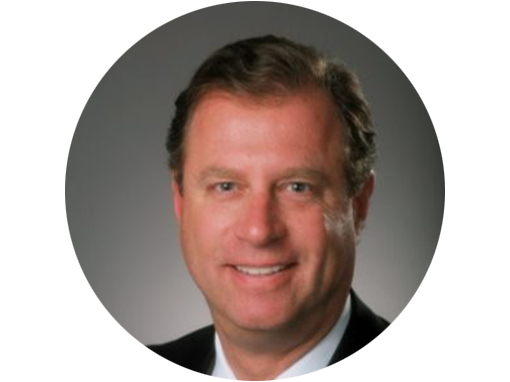 Mark Young
Independant Consultant
Customer Advisory Board
Meet Mark!
A results driven hotel executive offering a wealth of knowledge and comprehensive experience within the hospitality franchise and hotel operations space. Innovates new concepts to trigger the development, growth, and improved performance of hotel brands.Currently providing transition pre-opening support, consultation, and strategic advice to full service hotel management companies, hotel franchisers, owners, and hospitality brokers. Dynamic team builder and leader who provides administrative, operational, creative direction and support through strategic planning expertise, a history of recognizing and developing talent and opportunities, and the ability to transmit vision into reality, strategy into action, and innovation into practice.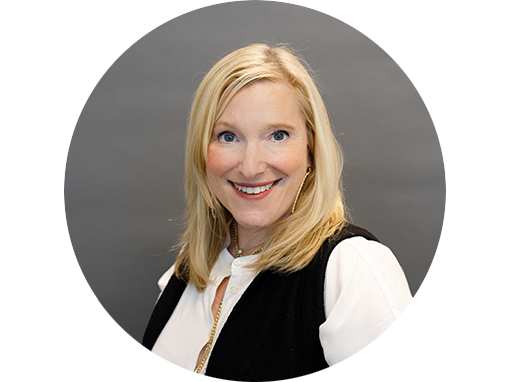 Anne Brownlee
Strategic Communications and Marketing Consultant
Customer Advisory Board
Meet Anne!
Anne is a creative integrated communications marketing leader with experience in brand campaigns, internal and external audience engagement, media strategy, content marketing and crisis management. She is an expert integrator and facilitator across leaders, employees, business divisions, agencies and geographies. She is a dynamic storyteller, thought starter, team builder, collaborative problem-solver. Anne was named one of PR News' 2015 Top Women in PR, and the 2014 Corporate Communications Professional of the Year by Bulldog Reporter, recognized for creative approach and dynamic leadership. Anne has an expertise in brand development, storytelling, reputation management, integrated multi-channel communications and thought leadership. Leads award-winning programs that start conversations, build awareness, engage audiences, stimulate sales and increase brand presence.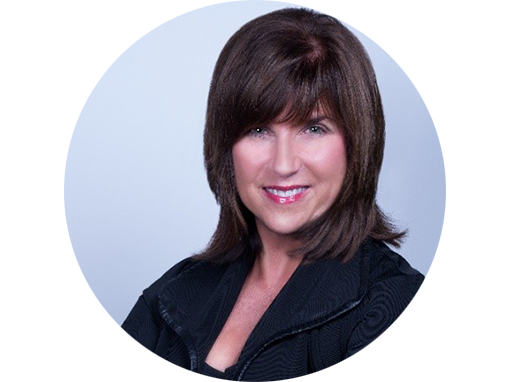 Lori Champion
Founder & Managing Partner, CCG GLobal Advisors
Customer Advisory Board
Meet Lori!
Lori Champion is passionate about business growth. She is a highly regarded expert in people and process improvement. She possesses a deep understanding of organizational development, putting that understanding into practice working globally with individuals and organizations to yield astounding results. Distinguishing Lori from other consultants in the market is her unique skill set and approach to instructional design, learning, and strategy/team facilitation. She specializes in successful customer acquisition and retention solutions — implementing CCG's "Extreme Customer Satisfaction" method. Lori's experience spans the hospitality and technology sectors. Having worked in diverse roles from leadership to sales to operations, Lori is able to collaborate with clients both strategically and tactically. Her extensive consulting experience has provided her the opportunity to partner with leaders across a variety of industries including luxury hospitality, cybersecurity, technology, pharmaceutical, commercial real estate, auto rental agencies, and law firms.
Lori is a native Virginian. She splits her time between Washington, D.C. and Houston, Texas.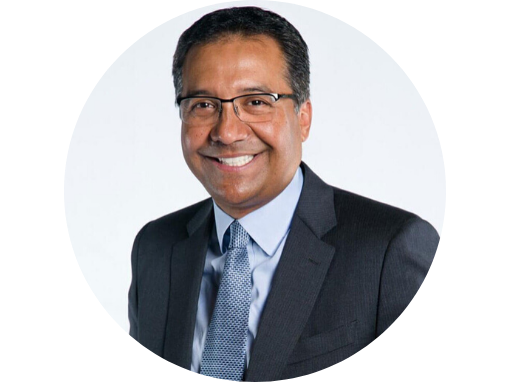 Michael Dominguez
President & CEO at Associated Luxury Hotels International (ALHI)
Customer Advisory Board
Meet Mike!
Michael Dominguez has served as Senior Vice President and Chief Sales Officer for MGM Resorts International (MGMRI). Prior to his tenure at MGMRI, he directed sales development for Loews Hotels' growing portfolio as their Vice President of Global Sales. In both roles, Michael provided strategic leadership, innovative business development, hands-on sales oversight, and implementation of effective sales strategies in the MICE and transient segments. 
 Michael is Past Chairman of the International Board of Directors for Meeting Professionals International (MPI). His other industry leadership involvement includes board positions with the U.S. Travel Association (USTA) Executive Committee and Board of Directors for ASAE. He has served as Co-Chair of the Meetings Mean Business Coalition as well as Co-Chair of the APEX Room Piracy Taskforce and the APEX Standards Committee. Michael served on the GBTA Foundation Board, the HSMAI Foundation Board, and the FICP-Hospitality Professional Advisory Committee. In Las Vegas, he was a member of the Las Vegas Metro Chamber of Commerce Board of Trustees. He was recruited and served in taskforce positions for PCMA, ASAE, and CIC (Convention Industry Council).  
We are thrilled to have Michael sit on our advisory board at SalesBoost!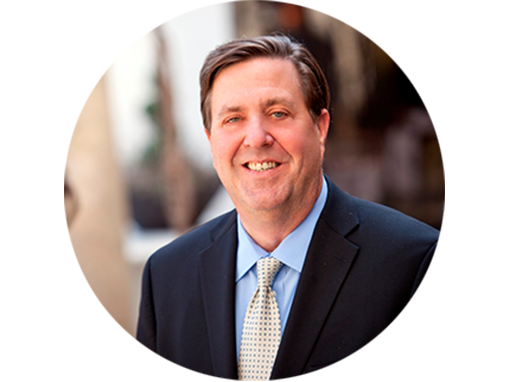 Tom Faust
Vice President Sales, Benchmark Hospitality
Customer Advisory Board
Meet Tom!
Tom is a charismatic leader and sales expert who measures success by exceeding revenue goals and fosters an environment where the entire team can succeed. A strong coach, mentor, and consultative sales advocate with broad experience in achieving results within hotel and corporate environments. Tom currently sits as the VP of Sales for Benchmark Hospitality.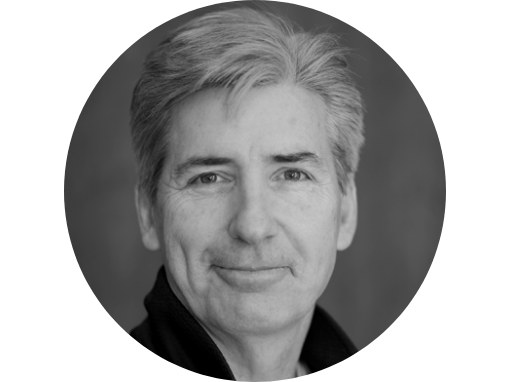 Kim Fennell
Business Development at Uber
Meet Kim!
Kim is a high tech executive who has successfully led fast growth teams at several of Silicon Valley's leading, iconic companies, working domestically and internationally. He has 16 years of experience as CEO in three companies (public and private) and 19 years of Board experience.
Kim was the CEO of deCarta, the leading independent mapping software company until our acquisition by Uber in early 2015 – where he then remained for nearly 5 wonderful years as a Business Development Leader. For the final 2.5 years, he was Head of Business Development for US & Canada where he lead six vertical teams that negotiated over 180 strategic partnerships with major brands & technology players.
Kim will be an invaluable asset to our SalesBoost board!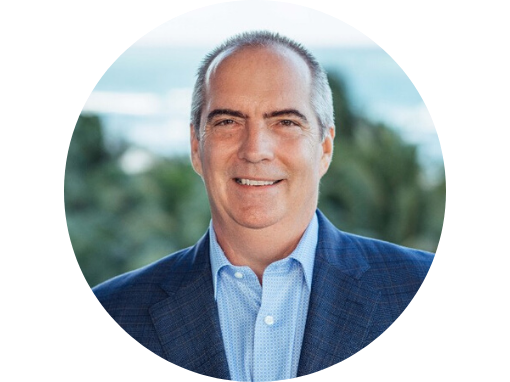 Mike Gamble
President & CEO at Searchwide Global
Customer Advisory Board
Meet Mike!
Mike handles C-Level searches across all sectors. Prior to SearchWide Global, he was SVP of Sales and Marketing for the Philadelphia CVB and held various leadership roles with Marriott International. He's served on the foundation boards of Destinations International, PCMA, MPI, and currently on the Boys & Girls Clubs of the Twin Cities.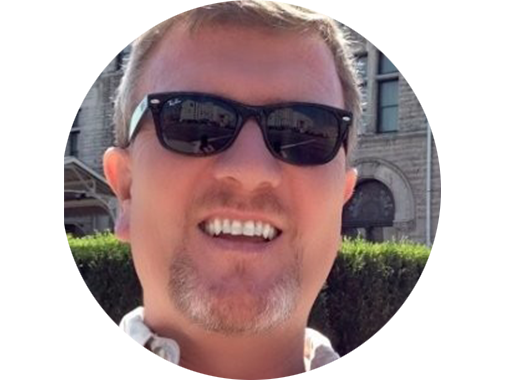 Loren Gray
Founder of Hospitality Digital Marketing
Customer Advisory Board
Meet Loren!
Internationally recognized authority in the field of hospitality marketing, Loren has risen through all facets of the hospitality industry, from property to corporate, branded and independent. Then becoming partner to one of the largest agencies in Dallas TX before creating his own firm. He has appeared in international conferences spanning the hospitality and digital marketing industries. Loren has spoken at events across the US, Canada, the Caribbean, Australia, China and Europe. He has contributed to publications such as the New York Times, USA Today, Financial Times, Wall Street Journal, and numerous trade journals. As a recipient of multiple awards and certifications, Loren hosts the globally recognized live streaming / podcast, 'This Week in Hospitality Marketing' reaching thousands each week in over 28 countries for over five years.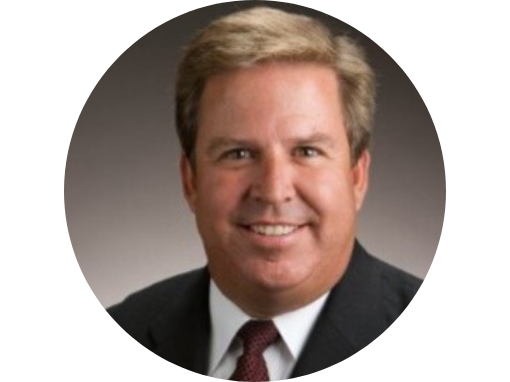 Winston Guillroy
Technology Investor/Advisor
Meet Winston!
Fortune 100 Experience/Startup Ventures/Turnaround Businesses
Chief Executive Officer and Chief Revenue Officer with years of experience driving profitable growth in challenging, competitive, and high growth markets. Strong leadership, communications, channel management, negotiation, creative and analytical skills. Decisive, solutions-focused and results-oriented.
Extensive experience at creating the strategies, organization and execution plans for a multilevel, global sales force. Excellent at leading or collaborating with multiple business functions across company and with international customers. Experienced in all levels of sales planning, operations and execution – global accounts, national accounts, regional accounts and multi-tier distribution.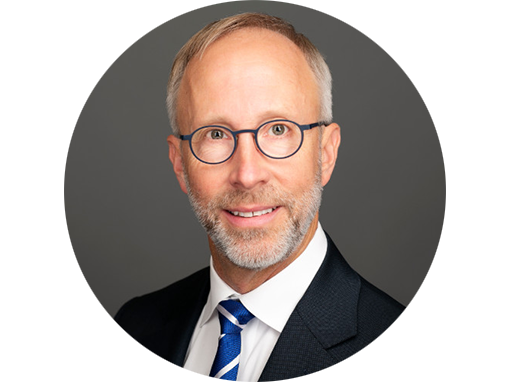 Tim Hart
Independant Advisor
Meet Tim!
Tim was recently the president of Knowland Group and he is now an independant advisor. Tim is an experienced leader, with 20+ years of experience in executive roles, including CEO, COO, technology and product development, and professional services. Career focus has been in travel and hospitality technology, particularly business intelligence, pricing, and revenue management solutions.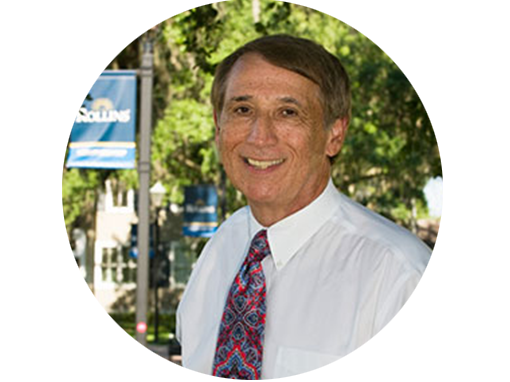 Tony LeVecchio
President, The James Group
Meet Tony!
Mr. LeVecchio joined the Board of Directors of the Company (including its predecessor entity) and the Bank in September 2006. He has served as Chairman of the Board since 2014. Mr. LeVecchio is President and Principal of The James Group, Inc., a Plano, Texas-based consulting group that focuses on providing executive support to businesses throughout the United States. In 2014, he was named Outstanding Public Company Director by Dallas Business Journal and the North Texas National Association of Corporate Directors. Prior to founding The James Group, Mr. LeVecchio served as Senior Vice President and Chief Financial Officer of VHA Southwest Inc., a regional health care system comprised of not-for-profit hospitals in Texas. Before VHA Southwest, Mr. LeVecchio served in various senior financial management capacities with Phillips Information Systems, Exxon Office Systems, and Xerox Corporation. Mr. LeVecchio currently serves on the board of directors of Dougherty's Pharmacy (a publicly-traded value-oriented investment firm based in Dallas), formerly known as Ascendant Solutions. Mr. LeVecchio also served on the boards of directors of DG Fast Channel (a publicly-traded technology company based in Dallas, Texas) until July 2011, Microtune, Inc. (a former publicly-traded radio frequency silicon and systems company based in Plano, Texas) until November 2010, and UniPixel (a publicly-traded technology company based in Santa Clara, California) until August 2017. Mr. LeVecchio, who serves as an audit committee financial expert, holds a Bachelor of Economics and an M.B.A. in Finance from Rollins College where he formerly served on the Board of Trustees. Mr. LeVecchio is a lecturing professor for financial statement analysis classes in the undergraduate and MBA programs at the University of Texas, Dallas. His broad experience serving on the boards of publicly traded companies, together with his expertise and extensive experience in accounting and finance and his sharp focus on the financial efficiency and profitability of the institution, have contributed significantly to our efforts since he joined the Board in 2006.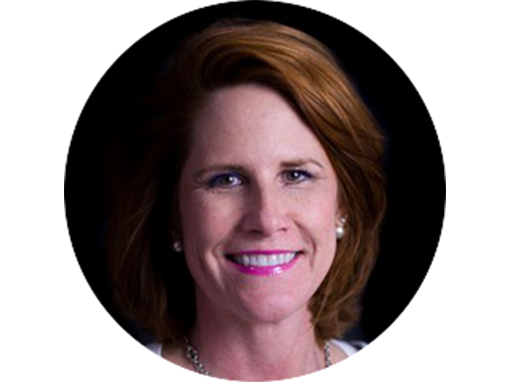 Diana Meisenhelter
Talent Acquisition Strategist
Meet Diana!
Diana is a Talent Acquisition Leader who has lead TA Operations and be a strategic thinker in Talent Acquisition as a Managing Director and Vice President of Talent Acquisition and began her career as a Recruiter. Most recently she lead the national talent acquisition team for FedEx Office, based in Dallas, Texas. Before that, she held the roles of Principal Consultant for Riviera Advisors a global HR consulting firm, Vice President of Staffing, and Talent Acquisition for Wyndham Hotels and Resorts. As Director of Worldwide Recruitment for Westin Hotels & Resorts, Diana managed the global recruiting function that supported hotels in over 22 countries. She was responsible for executive recruitment and College Relations for American General Hospitality and held corporate HR generalist roles for Embassy Suites, Inc. before the hospitality industry; Dianaworked in other industries such as healthcare, Technology search, and retail. She has a Bachelor of Arts, Communications/Business Management from The University of Maryland – College Park and an Associates of Arts, European Studies, The University of Maryland – Munich Campus, Munich, Germany. (with a minor in Oktoberfest, checking to see if you are reading this).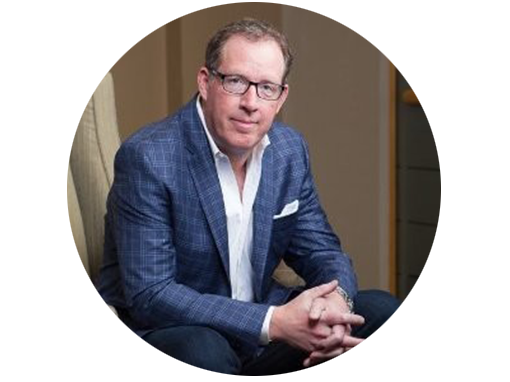 Greg Mount
Founder at Victory Hotel Group
Meet Greg!
Experienced CEO and Board Director.
As President and CEO in the global hospitality industry steered significant business transformation and expansion to position companies for greater relevance, market leadership, and sustained success. Recognized as an influential culture, talent, and technology champion — with a rare combination of strategic, financial, operational, and real estate leadership agility.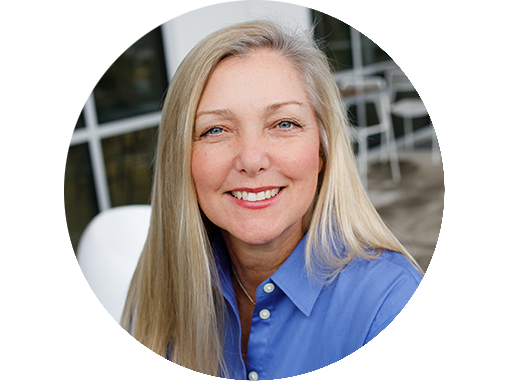 Kimberly Ohlson
Vice President of Technology, SalesBoost
Meet Kimberly!
With nearly 30 years in the technology industry, Kimberly is a strategic technical professional, highly motivated with a history of driving revenue growth through innovative technology with exceptional results of exceeding goals. Kimberly comes to us with experience from Microsoft, Symantec, and more. Adept at conceptualizing and implementing effective approaches, Kimberly utilizes a team collaboration approach that focuses on solving customer needs and creating and maintaining longstanding customer satisfaction. Kimberly is effective at leveraging our team resources and team problem-solving techniques to make sure our platform runs smoothly.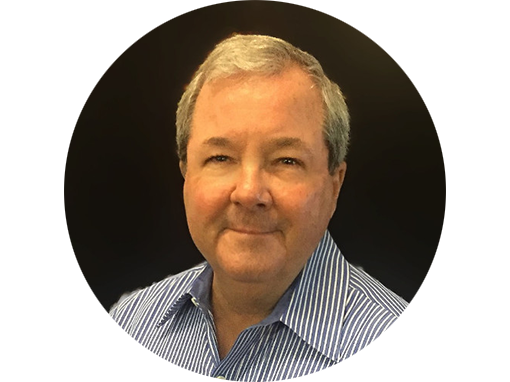 Joe Pollard
CEO, Motus Labs
Governance Board + IT Advisory Board
Meet Joe!
Joe Pollard is a serial entrepreneur who has a passion for start-ups and growth phase software and hardware-based technology companies. Over his tenure, Joe has helped accelerate many companies for M&A, IPO, and various seed and series funding. Joe has extensive experience working with companies operating globally and building out effective executive management teams. As Co-founder and CEO of Motus Labs LLC, Joe believes the company will dramatically change robotic technology applications using the innovative, new Motus M-DRIVE gearless drive.
Joe is a graduate of the University of Memphis with a B.S. in Computer Systems. When Joe is not at the Motus Labs headquarters in Dallas, TX, you will find him in Naples, Florida enjoying golf and sailing.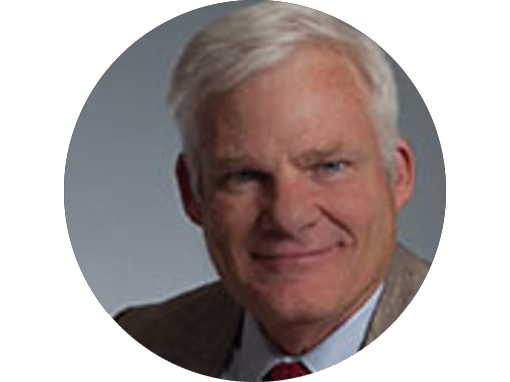 Dave Rolston
CEO, Tirocorp
Chairman of the Board & Senior Tech Advisor
Meet Dave!
Dave is a dynamic, entrepreneurial general executive with a combination of high energy and deep experience. He has deep experience in AI / Machine Learning and 3D Graphics, Imagery, and VR/AR. Dave is also a seasoned CEO with success in a broad range of environments such as Technologies from construction and semiconductors to virtual reality and AI software, Small teams to as large as thousands of employees producing $500M in revenue, and Industries from military and enterprise to entertainment and consumer. He comes to us with 20+ years in international sales and management and extensive experience in M&A – investment, sales, acquisitions, mergers, spin-outs.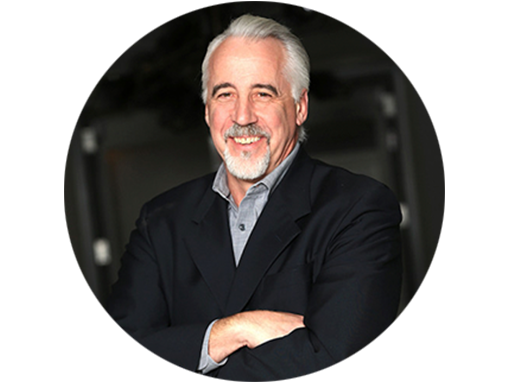 Bill Scanlon
President at Strategic Solution Partners
Customer Advisory Board
Meet Bill!
Bill is the President of Strategic Solution Partners founded in June of 2007. Bill's experiences as the SVP of Sales & Marketing at Wyndham Worldwide; VP of Sales and Marketing, Central and South Americas, VP of Sales and Marketing NE, and VP GSO for Marriott; as well as SVP of Sales & Marketing for HEI Hotels and Resorts allows Strategic Solution Partners to be uniquely qualified to assist their Clients in growing revenue and leveraging their revenue generating resources.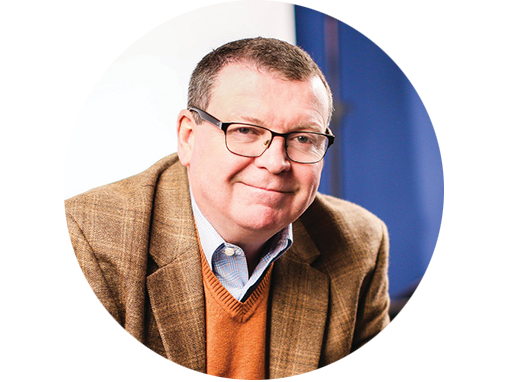 Mike Scannell
Chief Digital Officer, Agency Creative
Meet Mike!
Mike has twenty-five years of experience in creating integrated marketing campaigns, managing businesses, and consulting in diverse, competitive industries. Developed initiatives in high-growth B2B, B2B2C, B2G, and B2C markets. A result-focused strategist that has developed demand generation tactics using integrated solutions across multiple platforms such as T.V. radio, direct mail, direct sales, outdoor, and digital. Manages a portfolio of initiatives through full project life-cycle, from strategy development through successful implementation.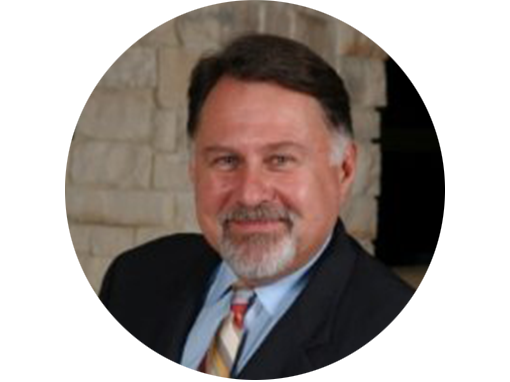 Ken Smith
Independent Consultant
Governance Board + Strategic Advisory Board
Meet Ken!