Meet Gretta!
Gretta is a proven leader in the hospitality sales industry with 30+ years experience running three global sales organizations, leading award-winning hotel sales teams and earning numerous sales and service awards. She developed SalesBoost after years of searching for the most effective sales training for her sales teams and not finding it anywhere. She wanted training that would be interactive and fun, show immediate results, and give her team the ability to practice, practice, practice. With the idea in place, she brought together other experts to help create a comprehensive package that uniquely trains individuals through the entire sales process.
Meet Andrea!
Andrea has over 20 years experience in hospitality with various brands in talent acquisition, training, and sales & marketing. She has proven experience in selling at a national level as well as overseeing sales training for Omni Hotels & Resorts. Andrea's role at SalesBoost is to inspire, design and implement training curriculum as well as lead and support SalesBoost's marketing and partnership strategies to help organizations engage their leaders and sales professionals to achieve the greatest possible success.
Meet Scott!
Scott has spent over 30 years as an executive level leader in the monetization of information technology.  With proven executive success in Sales, Marketing and Operations, Scott has participated in 3 venture-backed IPO's, 3 recapitalized turnaround events, and multiple buyout transactions. Possessing domain skillsets that include Big Data, Predictive Analytics, IoT Sensory AI, and Speech Recognition, Scott has executed across diverse software application portfolios, including ERP, OSS, CRM, CDN, GPS, and IoT. Commencing his career with IBM, his experience includes leadership roles at Sybase (SAP), Informix (IBM), MetaSolv (Oracle), Remote Dynamics (Telogis), Vedaro (Murata), Nuance, MicroStrategy, and Enlighted (Siemens).
Meet Kimberly!
With nearly 30 years in the technology industry, Kimberly is a strategic technical professional, highly motivated with a history of driving revenue growth through innovative technology with exceptional results of exceeding goals. Kimberly comes to us with experience from Microsoft, Symantec, and more. Adept at conceptualizing and implementing effective approaches, Kimberly utilizes a team collaboration approach that focuses on solving customer needs and creating and maintaining longstanding customer satisfaction. Kimberly is effective at leveraging our team resources and team problem-solving techniques to make sure our platform runs smoothly.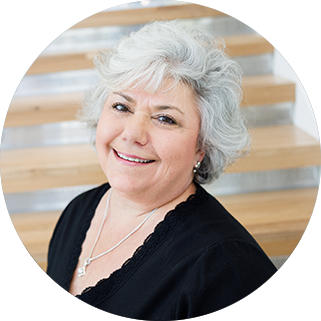 April Urbine
Executive VP of Sales
Meet April!
April joined SalesBoost in October of 2018 as the interim Vice President of Sales. She brings over 20 years of experience in the hospitality industry, including her role as Vice President of Global Sales for Wyndham Hotel Group and most recently, as the Senior Vice President of Private Events Sales at ClubCorp. During her 8 1/2 year tenure there, she managed eight Regional Private Events Directors around the country and the National Sales Organization. April was also instrumental in implementing SalesBoost at ClubCorp for 250 clubs nationwide. April now oversees direct selling efforts for SalesBoost, including both enterprise and retail accounts.
Meet Kendall!
Kendall is an award-winning sales professional with 20 years of experience in both hotel sales as well as global sales. She is responsible for new account acquisition, onboarding organizations and users as well as delivering outstanding service and support to our existing customers. She has a passion for developing others and guiding individuals and organizations to achieve their greatest potential.
Meet Kealy!
Kealy graduated form the University of North Texas with a Bachelor's degree in Hospitality Management and minor in Business Applications. She has been a hospitality professional for over 15 years, managing positions in country clubs and hotels with ClubCorp and Omni Hotels. She has a passion for creating memorable experiences, helping others and being creative. Kealy's is responsible for creating and maintaining meaningful customer experiences for our clients, including onboarding and delivering service and support.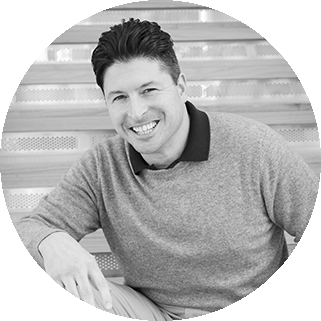 Brooks Hunt
Director of Strategic Accounts, Enterprise Sales
Meet Brooks!
Brooks has over 14 years' experience in business to business sales in various industries from hospitality to professional sports and commercial real estate. He understands firsthand the importance of having confidence in his product and being able to effectively articulate that to his customer. Brooks' role at SalesBoost is business development specifically targeting strategic enterprise accounts. He strives to provide sales professionals with the powerful training and development tools that are essential to increasing revenue and exceeding their goals.
Meet Carley!
Carley has more than 10 years of experience in corporate marketing and event planning and has partnered with hotel and event venue sales teams to execute top-notch programs. She is responsible for the inspiration, design, and implementation of innovative sales and marketing training curriculum as well as managing and executing customer engagement events.
Meet Casey!
Casey has more than 15 years of experience as a learning professional in corporate learning and development functions. She brings a history of successful learning program management, facilitation, design, talent development and expertise including incorporating adult learning methodologies into impactful learning solutions. She is Achieve Global Certified in Customer Service and received her eLearning Instructional Design Certificate from ATD. Casey's role at SalesBoost is to inspire, design and develop learning experiences through the implementation of innovative training strategies.
Meet Leslie!
Leslie provides experience in sales, marketing and training at the brand level and property level. She understands first-hand the importance of investing in your people and providing sales teams with the right tools and resources to be successful. She is responsible for content development, marketing and branding, and providing stellar service and support.
Meet Kirsten!
Kirsten graduated in May of 2018 from Oklahoma State University. She started her career with SalesBoost as an Intern in the summer of 2017 and now has a full-time position. Kirsten works on the Marketing and Content Development Team and is responsible for research, content development, course testing and implementation. She supports marketing efforts including social media, creative writing and blogs, presentation development and overall project management of marketing and communications initiatives.