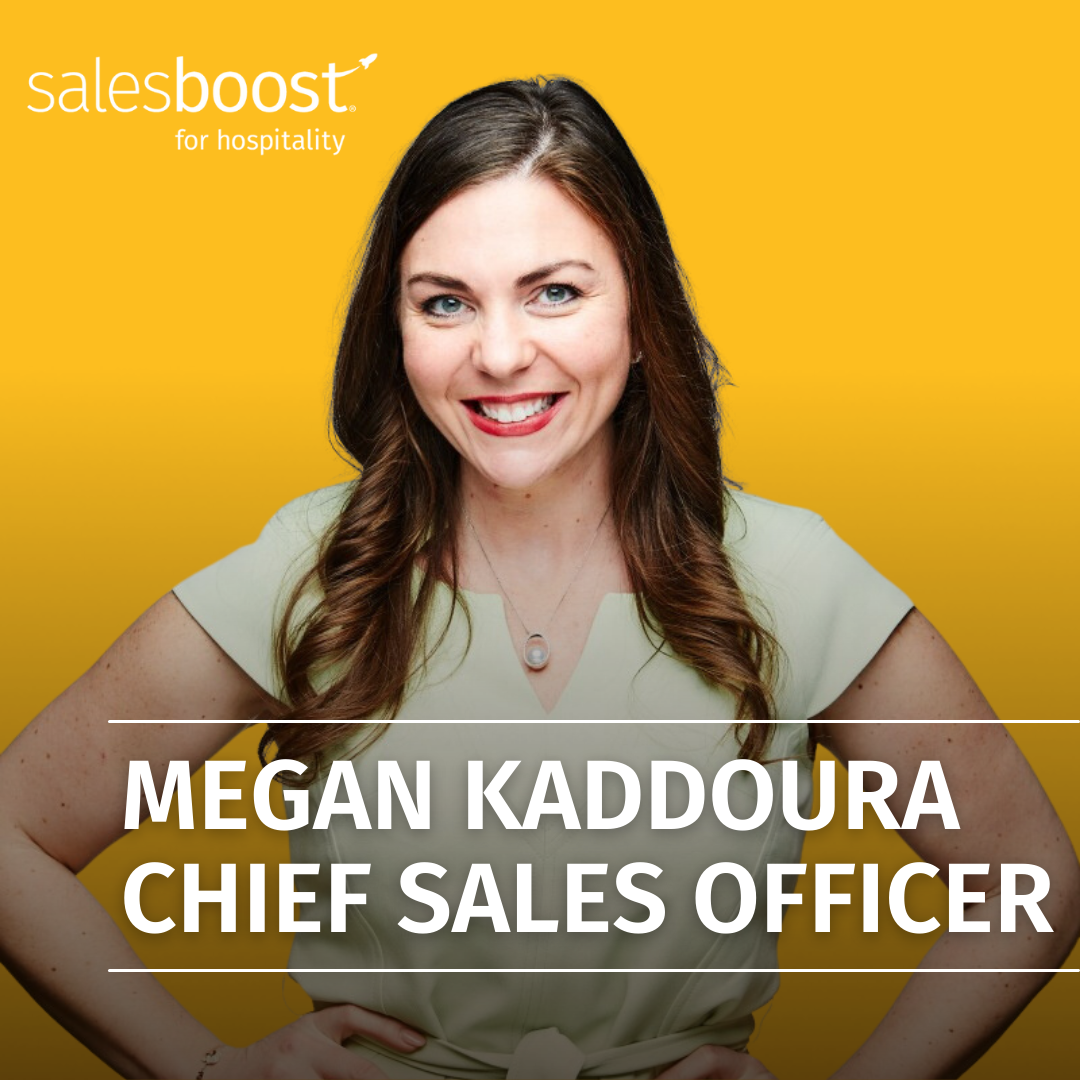 SalesBoost, LLC promotes Megan Kaddoura to Chief Sales Officer
[Dallas, Texas] – SalesBoost, LLC is excited to announce the promotion of Megan Kaddoura to the position of Chief Sales Officer. In her new role, Kaddoura will oversee the company's sales strategies and operations, drive revenue growth, and expand the company's customer base. 
"We are thrilled to have Megan take on this new role at SalesBoost. She is an integral part of our sales team for years and has demonstrated exceptional leadership and sales skills. We are confident that our sales efforts will continue to thrive under her guidance." 
Kaddoura brings over 16 years of sales and management experience to her new position, having previously held roles at several leading companies in the hospitality industry. She joined SalesBoost in 2020 as Vice President of Sales, responsible for driving sales growth and developing relationships with key clients. 
"I am honored to take on the role of Chief Sales Officer and am excited to continue driving SalesBoost's succes. As I continue  working closely with the sales team to expand our reach and provide our clients with the best possible solutions for their business needs." 
SalesBoost is a patented, software as a service (SaaS) company providing a skill–based, simulation training platform that features unlimited business scenario replication and immediate feedback to improve effectiveness. SalesBoost leverages technology to fill the gap in learning retention and the adoption of new skills. It provides an engaging solution for professionals to tap into relevant, role-based content that is on-demand, self-paced, and available on any device, in short, easily digestible, micro-learning segments. Business professionals can access content that is meaningful to them, learn quickly, and practice real-world selling scenarios to be prepared for any situation. Additional information on SalesBoost can be found at www.SalesBoost.com.  
Contact: Media Relations SalesBoost, LLC  
Email: sarah.matthews@salesboost.com