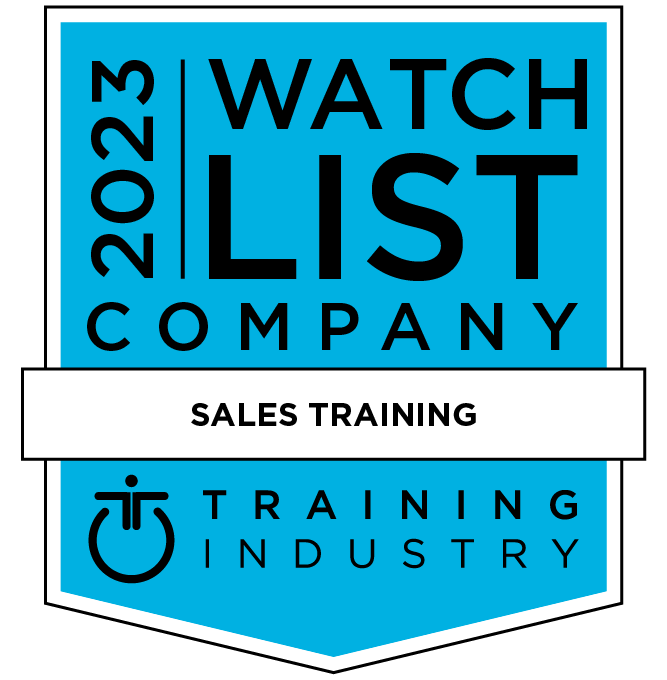 SalesBoost

, LLC Named a 2023 Sales Training and Enablement Watch List Company by Training Industry, Inc.
Dallas, TX – SalesBoost, LLC, a leading provider of sales training and enablement solutions, has been recognized by Training Industry, Inc. as one of the 2023 Sales Training and Enablement Watch List Companies. This prestigious list acknowledges the top organizations in the sales training and enablement space that demonstrate innovation, growth potential and a focus on improving sales performance. Achieve your goals faster and boost team morale without overspending. SalesBoost stands out in the training industry with its unique technology that utilizes patented coaching and conversation simulation training, allowing trainees to learn by doing. 
"We are honored to be named on the 2023 Sales Training and Enablement Watch List by Training Industry, Inc. This recognition validates our commitment to providing high-quality training solutions that drive real results for our clients. We remain dedicated to helping organizations develop their teams and achieve their business objectives."
Training Industry, Inc. is a trusted source of information, insights, and resources. Connecting professionals in the industry to share best practices and innovative approaches for developing practical training. www.trainingindustry.com 
SalesBoost is a patented, software as a service (SaaS) company providing a skill–based, simulation training platform that features unlimited business scenario replication and immediate feedback to improve effectiveness. SalesBoost leverages technology to fill the gap in learning retention and the adoption of new skills. It provides an engaging solution for professionals to tap into relevant, role-based content that is on-demand, self-paced, and available on any device, in short, easily digestible, micro-learning segments. Business professionals can access content that is meaningful to them, learn quickly, and practice real-world selling scenarios to be prepared for any situation. Additional information on SalesBoost can be found at www.SalesBoost.com.  

Contact: Media Relations SalesBoost, LLC Email: sarah.matthews@salesboost.com