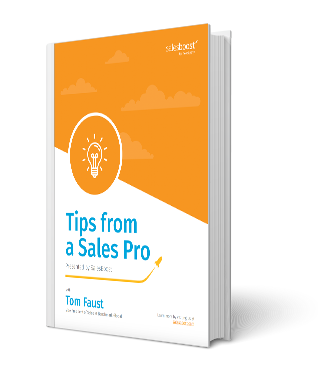 Are you digging deep & performing at your best?
Tom Faust, Vice President of Sales at Benchmark Global, has teamed up with SalesBoost to answer 3 important questions. His extensive experience in the hospitality industry will give you insight on what you can do to boost your performance, your confidence, and your sales. Read his article for tips on how to present yourself as the best Salesperson you can be.
Tom Faust answers 3 questions about:
The most valuable skill for a salesperson
The top 3 actions a salesperson can take to improve their performance
What he would tell his younger self

There's no time to waste!
Fill out this form to download our
"Tips from a Sales Pro with Tom Faust"
SalesBoost is committed to protecting and respecting your privacy, and we'll only use your personal information to administer your account and to provide the products and services you requested from us. From time to time, we would like to contact you about our products and services, as well as other content that may be of interest to you. If you consent to us contacting you for this purpose, please tick above to say how you would like us to contact you.
You may unsubscribe from these communications at any time. For more information on how to unsubscribe, our privacy practices, and how we are committed to protecting and respecting your privacy, please review our Privacy Policy.
By clicking submit above, you consent to allow SalesBoost to store and process the personal information submitted above to provide you the content requested.