SalesBoost
Referral Program
Boosting Your Sales Is Better with Friends
There are two ways to guarantee your rewards: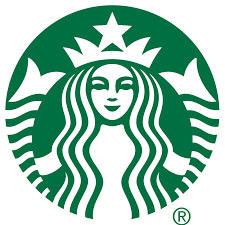 1. Refer up to three contacts and receive a $10 Starbucks gift card per referral (potential to receive $30 in Starbucks rewards!).
After you complete this form, you will be directed to a new page to refer an additional contact. You can refer one contact at a time up to (3) three contacts. Your referral fee will be sent once we make contact with the potential new customer. The referral will become void if we do not make contact within 45 days.



2. Your referral becomes a customer! If your referral signs up for SalesBoost you will receive up to $100 gift card to Loop & Tie for a gift of your choice, per definite referral.
$100 gift card based on an annual subscription to SalesBoost paid up front. For an annual subscription paid monthly, you would receive $50 gift card, for a 3-month trial you would receive a $30 gift card. If the referral does not become a definite customer within 3 months, the referral fee will become void. 
<!--[if lte IE 8]><!-- [et_pb_line_break_holder] --><script charset="utf-8" type="text/javascript" src="//js.hsforms.net/forms/v2-legacy.js"></script><!-- [et_pb_line_break_holder] --><![endif]--><!-- [et_pb_line_break_holder] --><script charset="utf-8" type="text/javascript" src="//js.hsforms.net/forms/v2.js"></script><!-- [et_pb_line_break_holder] --><script><!-- [et_pb_line_break_holder] --> hbspt.forms.create({<!-- [et_pb_line_break_holder] --> portalId: "2176852",<!-- [et_pb_line_break_holder] --> formId: "707f34ea-4461-4ffd-a857-1925e584fc27", target: '.et_pb_code_inner'<!-- [et_pb_line_break_holder] -->});<!-- [et_pb_line_break_holder] --></script>
Let us help you find the right plan for your needs.
<div class="cloud1 parallax" data-scrollspeed=".3" data-originaltop="700"></div><!-- [et_pb_line_break_holder] --><div class="cloud2 parallax" data-scrollspeed=".7" data-originaltop="400"></div><!-- [et_pb_line_break_holder] --><div class="cloud3 parallax" data-scrollspeed=".5" data-originaltop="1600"></div><!-- [et_pb_line_break_holder] --><div class="cloud4 parallax" data-scrollspeed=".8" data-originaltop="1800"></div><!-- [et_pb_line_break_holder] --><div class="cloud5 parallax" data-scrollspeed=".6" data-originaltop="2400"></div><!-- [et_pb_line_break_holder] --><div class="cloud6 parallax" data-scrollspeed=".3" data-originaltop="2200"></div><!-- [et_pb_line_break_holder] --><div class="cloud7 parallax" data-scrollspeed=".8" data-originaltop="3800"></div>