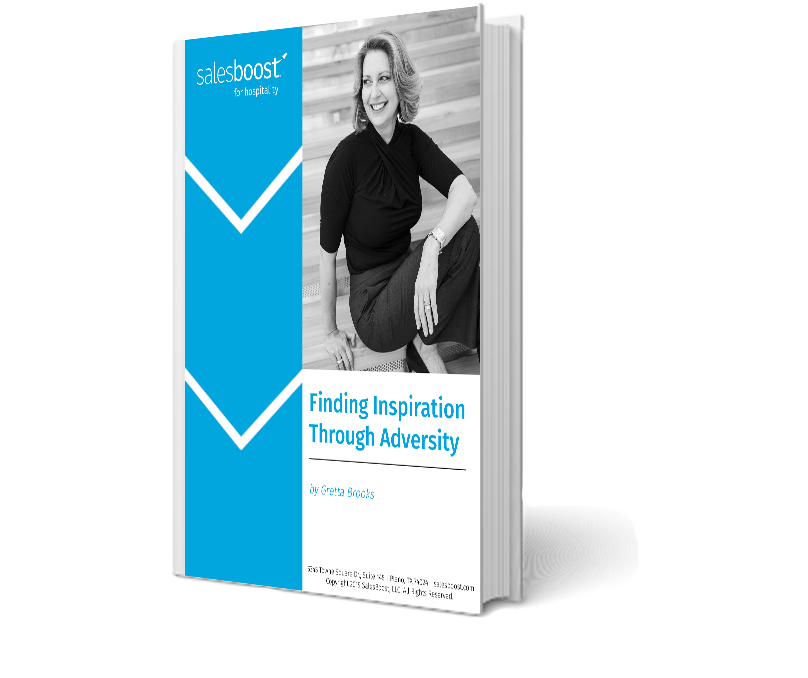 Finding Inspiration Through Adversity
There is always a reason why an entrepreneur's spirit is sparked into action. For Gretta, it was a big life event that completely changed her and inspired her to rise above. Read her story of Finding Inspiration Through Adversity to learn more about how Gretta rose to the occasion and why SalesBoost was born.
Download the article to learn more about:
• Gretta's history
• How to maintain a learners mindset
• How to bring your best self to work
• Why SalesBoost was created


You're One Step Away!
Fill out this form to download
"Finding Inspiration Through Adversity"
<!--[if lte IE 8]><!-- [et_pb_line_break_holder] --><script charset="utf-8" type="text/javascript" src="//js.hsforms.net/forms/v2-legacy.js"></script><!-- [et_pb_line_break_holder] --><![endif]--><!-- [et_pb_line_break_holder] --><script charset="utf-8" type="text/javascript" src="//js.hsforms.net/forms/v2.js"></script><!-- [et_pb_line_break_holder] --><script><!-- [et_pb_line_break_holder] --> hbspt.forms.create({<!-- [et_pb_line_break_holder] --> portalId: "2176852",<!-- [et_pb_line_break_holder] --> formId: "c50fed64-4672-44b2-88aa-19dae3f302bf"<!-- [et_pb_line_break_holder] -->});<!-- [et_pb_line_break_holder] --></script>
SalesBoost is committed to protecting and respecting your privacy, and we'll only use your personal information to administer your account and to provide the products and services you requested from us. From time to time, we would like to contact you about our products and services, as well as other content that may be of interest to you. If you consent to us contacting you for this purpose, please tick above to say how you would like us to contact you. You may unsubscribe from these communications at any time. For more information on how to unsubscribe, our privacy practices, and how we are committed to protecting and respecting your privacy, please review our Privacy Policy. By clicking submit above, you consent to allow SalesBoost to store and process the personal information submitted above to provide you the content requested.
<div class="cloud1 parallax" data-scrollspeed=".3" data-originaltop="700"></div><!-- [et_pb_line_break_holder] --><div class="cloud2 parallax" data-scrollspeed=".7" data-originaltop="400"></div><!-- [et_pb_line_break_holder] --><div class="cloud3 parallax" data-scrollspeed=".5" data-originaltop="1600"></div><!-- [et_pb_line_break_holder] --><div class="cloud4 parallax" data-scrollspeed=".8" data-originaltop="1800"></div><!-- [et_pb_line_break_holder] --><div class="cloud5 parallax" data-scrollspeed=".6" data-originaltop="2400"></div><!-- [et_pb_line_break_holder] --><div class="cloud6 parallax" data-scrollspeed=".3" data-originaltop="2200"></div><!-- [et_pb_line_break_holder] --><div class="cloud7 parallax" data-scrollspeed=".8" data-originaltop="3800"></div>