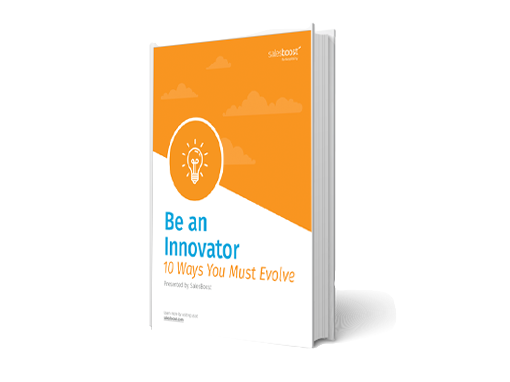 Top 10 Ways to Be An Innovator
Traditionally, we've spent so much of our time doing the same ole thing because we believe it works, or we just don't like change. With the recent pandemic, we are all being forced into a very difficult and frustrating change. The reality check is, inevitably, everything evolves, and so must we. Now, more than ever, is the time to step back and take a close look at ourselves. Often, we get so immersed in our lives and in our work that we haven't noticed how complacent we are or rusty we've become. 
Download the ebook to learn more about:
• 10 ways to be an innovator 
• How to use learning as a way to re-skill, up-skill, or cross-train
• Learn to be an effective and relevant leader

You're One Step Away!
Fill out this form to download
"Be an Innovator"
SalesBoost is committed to protecting and respecting your privacy, and we'll only use your personal information to administer your account and to provide the products and services you requested from us. From time to time, we would like to contact you about our products and services, as well as other content that may be of interest to you. If you consent to us contacting you for this purpose, please tick above to say how you would like us to contact you. You may unsubscribe from these communications at any time. For more information on how to unsubscribe, our privacy practices, and how we are committed to protecting and respecting your privacy, please review our Privacy Policy. By clicking submit above, you consent to allow SalesBoost to store and process the personal information submitted above to provide you the content requested.